Spring Art Walk
Art Walk
MARCH 29, 2019 5PM-9PM
The Art Walk Event is our celebration of local art, is hosted twice a year in downtown Newnan! During the Art Walk, businesses extend their hours to host store-front exhibits and demonstrations curated by a variety of Newnan's finest artists. Complementary tastings and hors d'oeuvres will be served by some of our local businesses, as well as specials and promotions. Visitors can expect to stroll through over 35 locations and see the work of at least 50 artists, and you will find a wide variety of art styles and mediums, including: oil on canvas, engraving, pottery, photography, jewelry-making, fiber arts, performing arts and acrylics. The downtown streets and sidewalks are sure to be filled with unexpected talent and delightful entertainment! There is no fee for admission to this event.
We at
15 Perry Street
are excited to have Carlton Roberts, of Revival Images LLC as one of our artists.
Revival Images LLC
is devoted to documenting in depth and detail those who make music authentic  – the work of luthiers and guitar technicians, open mic performers, music teachers, pickers of all ages and the instruments they play, vinyl stores and vinyl collectors who keep the faith.  The concept of Revival Images began in December 2017 when founder Carlton Roberts proposed a documentary photography project to a luthier and vinyl record store owner in Newnan,GA.  In February 2018, "24 Frames," a fine arts photography exhibit was displayed in the space in which it was created.  "How could someone who loves music not be moved to want to capture the moment when a teenage guitar player pulls a vintage Gibson, as old as his grandfather, from the rack and plays riffs from vinyl records that could have been spinning on his father's turntable when he was the same age."Limited edition fine art prints from "24 Frames" are the first in a series of signed and numbered collections to be released in 2019.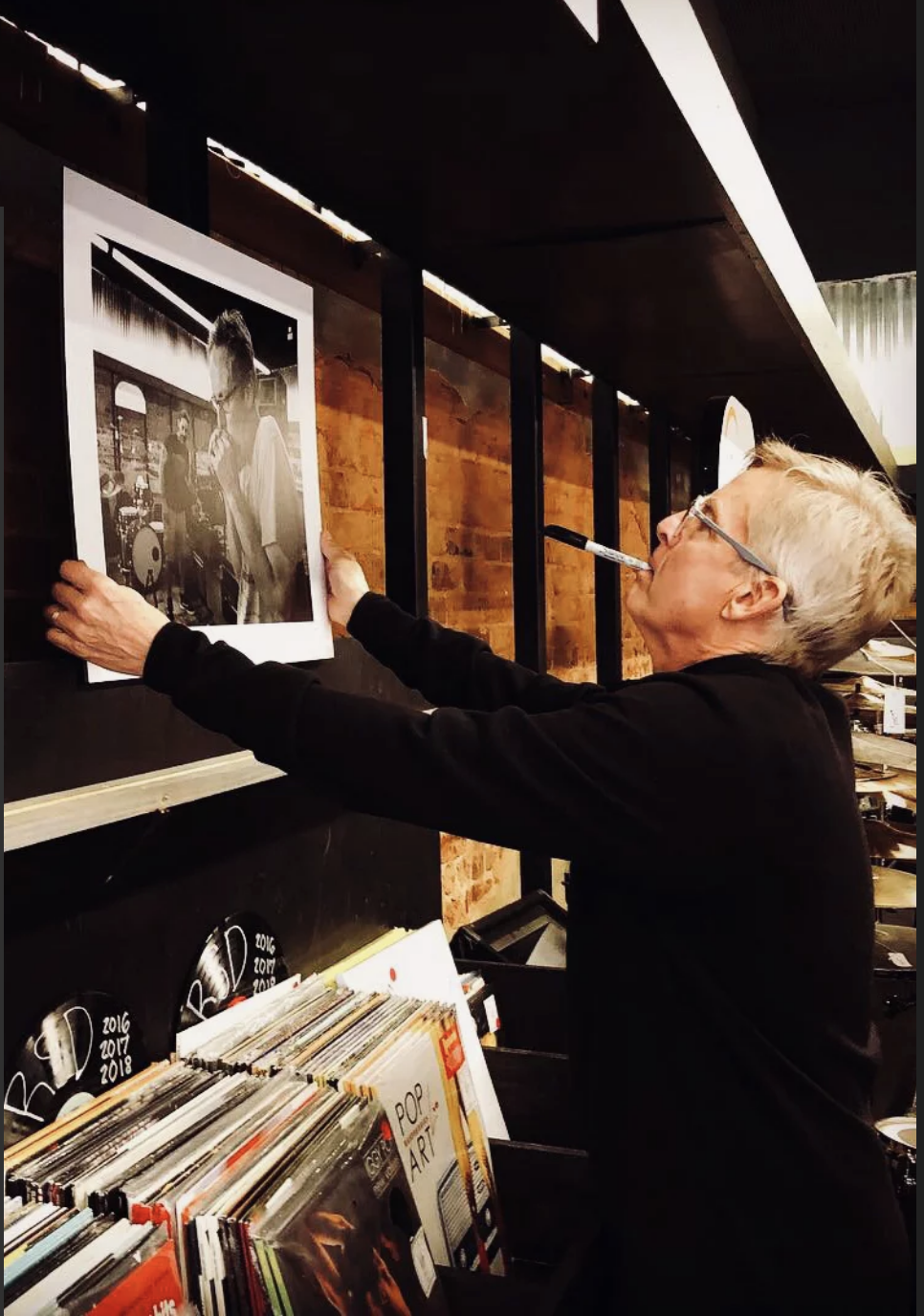 All Revival Image prints are museum-quality giclée prints (aka Archival Pigment Prints) produced exclusively on Hahnemuhle FineArt Archival Papers by Atlanta-based Digital Arts Studios.  DAS is one of fewer than two dozen printers in the United States to be certified by Hahnemuhule for its quality reproduction.
We can't wait to see all of you Friday!